Youth of the Year
If you are a young person and will be 15 to 19 years of age as at June 30th of 2020, then you are eligible to enter Lions Youth of the Year (YOTY). This is a prestigious event for young people, having been in existence for 50 years and boasts many high profile Australians amongst the ranks of former entrants. You will have an unequalled opportunity to experience an interview situation – in a friendly atmosphere – and a chance to practice your public speaking skills. The best way to enter is to contact our Youth of the Year coordinator at yoty@eppingeastwoodlions.org.au
In February 2020, Maeve Patchell and Eeman Rehman Shah from Cheltenham Girls High School triumphed at the Club Final of the Lions International Youth of the Year Program run by Epping Eastwood Lions Club.
Maeve won the Club Final by undertaking an interview with three judges, followed by one prepared and two impromptu speeches. Her speech inspired the audience to stop thinking negatively and start embracing our world with a positive outlook. Eeman won the Public Speaking Award for her heartfelt speech about changes in her life and how she broke out of her cocoon to become a butterfly and fly through life.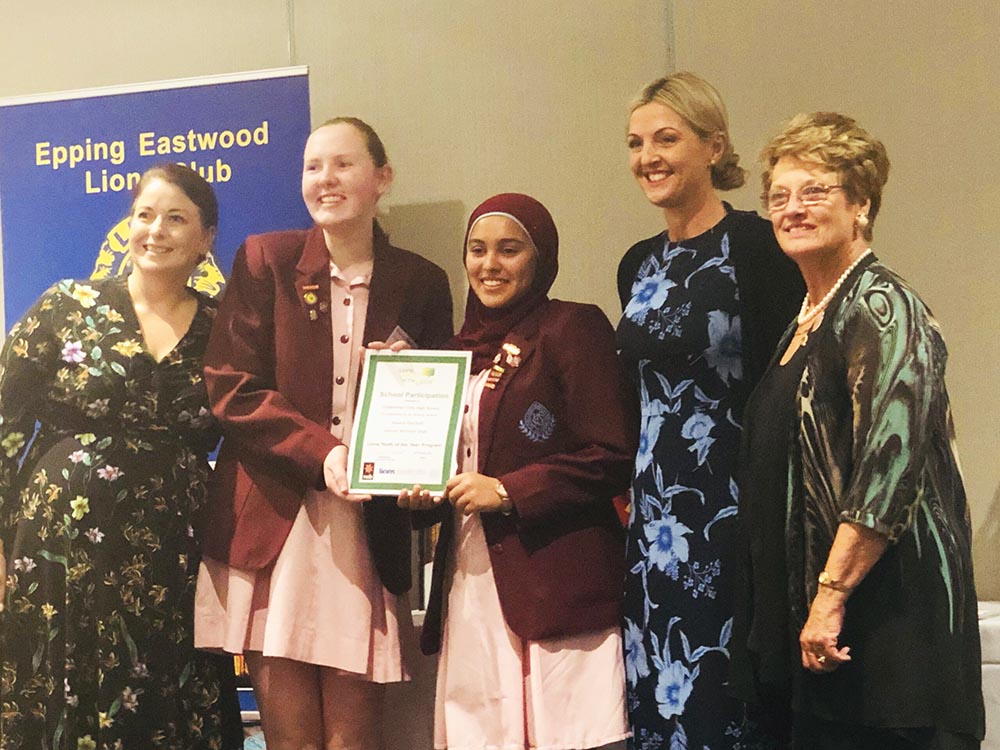 Speaking in front of an audience at a formal dinner gave all the students a different experience than the usual school debating competitions. Students from Marist College Eastwood and Epping Boys High School also took part in the Program.
The interview process allowed the students to have someone listen to what was important to them and, as a result, many of them learned a lot about themselves.
This annual event has many levels with the National Final being held in Adelaide in May.
The event took place at Ryde Eastwood Leagues Club.