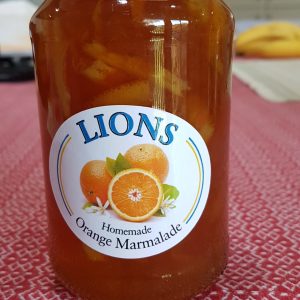 Seville Orange Marmalade 270ml
Seasonal Seville Orange Marmalade available in 270ml
Renowned for its zesty taste this very much sought after traditional marmalade is made from ripe, seasonal fruit.
Wonderful on toast or use in cakes-think Dundee Cake !!
This is one for the marmalade aficionados.
Ingredients: Seville oranges, Lemon Juice, sugar, water
Net weight: 340g
Free delivery within 10km of Epping.
Pick up only if you are +10km
not rated
$

8.00
Add to cart