Beecroft Pure Local Honey 500g
$13.00
Natural Raw Multiflora Honey from Beecroft.
Beekeeper No. NR195
Net weight: 500g
Free delivery within 10km of Epping.
Pick up only if you are +10km
COMING BACK SOON
Related Products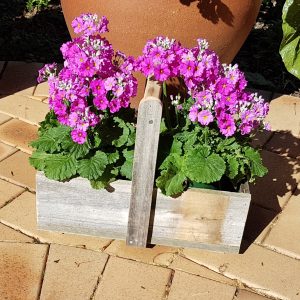 Rustic Garden Decor -Planter/ Tool box with a handle Style A
Made from recycled materials and supporting a lengthwise handle for easy carrying this versatile little box has many uses.
It makes a lovely gift container-why not fill it with wine, chocolates, books, herbs, flowers, or garden equipment.
Style A size ( 355mm * 160mm * 110mm )
$15 each or 3 for $42.00
Free delivery within 5km of Epping
$

15.00
Add to cart