Beecroft Pure Local Honey 500g
$13.00
Natural Raw Multiflora Honey from Beecroft.
Beekeeper No. NR195
Net weight: 500g
Free delivery within 10km of Epping.
Pick up only if you are +10km
COMING BACK SOON
Related Products
Sold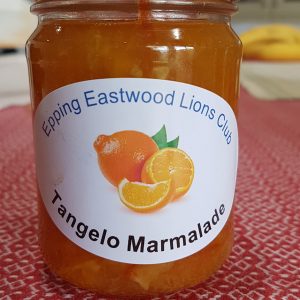 Tangelo Marmalade 250ml
Lovingly cooked by our EELC ladies, all ingredients are locally sourced by donations or discounted by generous local businesses.
100% of the funds raised from sales will go directly to buy mobility aids for children with Cerebral Palsy.
Using a mobility aid means that these children can be upright. This leads to improved health outcomes, independence, and a huge leap in their self-confidence.
Free delivery within 10km of Epping.
Pick up only if you are +10km
not rated
$

8.00
Read more