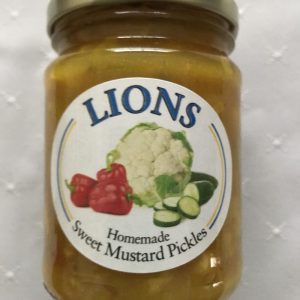 Sweet Mustard Pickles 250ml
A sweet and tangy spice-filled pickle.
Delicious on a cheese toastie, added to a cold meat sandwich, or use as an accompaniment on a cheeseboard.
Ingredients: Cauliflower, capsicum, onion, cucumber, cider, vinegar, curry powder, mustard powder, cornflower, tumeric, salt, water.
Net weight: 300g
Free delivery within 10km of Epping.
Pick up only if you are +10km
$

9.00
Add to cart