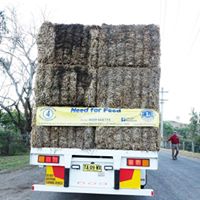 Epping Eastwood Lions Club members are busy collecting donations for this state wide crisis.  A recent pop up stall, selling Lions homemade jams and preserves at Meadowbank Park raised over $1000.  With both club and public donations, we are well on the way to assisting farmers with over $5000 donated so far.   More funds are coming in each week and we look forward to making another substantial donation at the end of the netball season.
There are no buyers for animals in poor condition and it's a common sight to see starving cows and sheep hopelessly seeking feed.  ALL of the money raised goes directly to those farmers that are in need, many have sold what they can to raise feed money, but there are many more needing assistance.
Thank you to those who have supported the farmers already.